Jim Motavalli — Iceland: Here We Are, Plug Us In
DS Team Favorite
Posted on: 08/26/10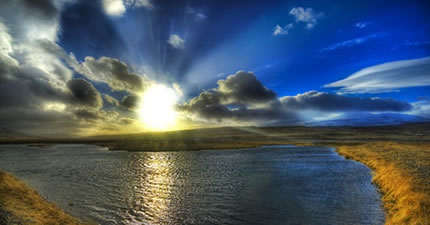 What country will be the first to make electric cars the default national transportation? If collective will made things happen, it would probably be the tiny green country of Iceland.
I'm going to be taking part in and helping plan Driving Sustainability 2010, a conference on electric cars taking place this fall in Reykjavik, Iceland's capital city. Greater Reykjavik is home to 200,000 people, which is two thirds of the entire population.
Some 75 percent of Iceland's population lives within 37 miles of Reykjavik, and the rural areas (connected by an 840-mile ring road) could probably be wired with just 15 fast-charging stations. That, coupled with the fact that 80 percent of Iceland's energy is cheaply produced renewable (from geothermal and hydro) should give you a good idea why this is the ideal test bed for electric vehicles.
Comments
Submit your Comment